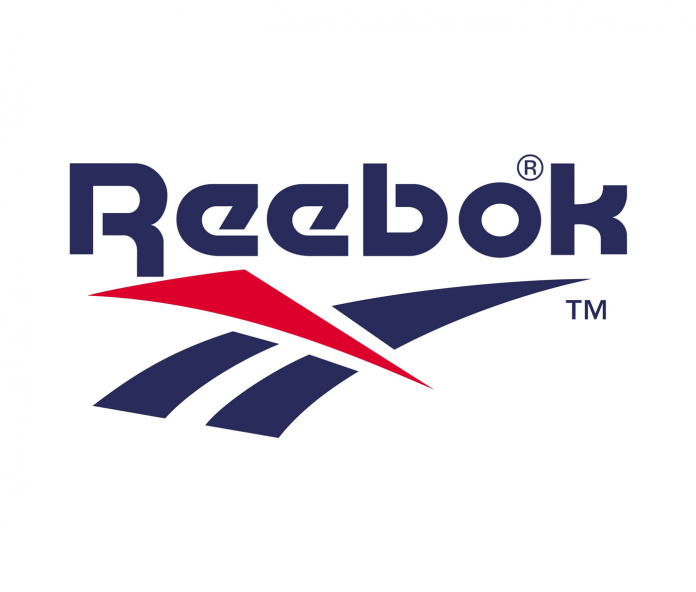 An Effort at corporate social justice
by Luix Virgil Overbea and Mary Golias
BOSTON – Former President Jimmy Carter was the speaker. Paul Fireman, chairman and CEO of Reebok International Ltd., presented the honors. They delivered inspirational messages to a special group of young people, winners of the prestigious 1991 Reebok Human Rights Awards.
This was the fourth annual human rights ceremony, sponsored annually by the Reebok Human Rights Projects. These honors are presented to young people, aged 30 or under at the time of nomination.
Two women and three men received prizes of $25,000 each for their dedication to the cause of human rights at ceremonies from the the Reebok Human Rights Projects. They include an advocate for children in Mozambique, a street educator in Guatemala, a leader of migrant workers in South Florida, a human rights leader in El Salvador, and a young person jailed several times for his protests in Cuba.
In addition two special awards were also presented, one to an ll-year-old girl, fighter for youth in America, and the other to three Russians, posthumously, for defending the Soviet Parliament from being overrun by rebellious military forces during the recent Soviet coup attempt.
Known for his world wide activity in behalf of human rights since leaving office, President Carter praised the winners for their sincere efforts in the cause of helping mankind. Human rights for one person will be assured when human rights for all are supported, he declared. Mr. Carter is also a member of the Reebok Human Rights Award Board of Advisors. Fireman, also a member of the board of advisors, said: "This is the fourth year of the Reebok Human Rights Awards, our way of combining two passions, two commitments – a passion for young people, and a commitment to human rights. Today we honor young people who often work in lonely darkness. We are here to shine a bright light on these young people and what they have done for all of us."
Actor Paul Winfield opened the program with a dramatic reading. The Bay State Choral Singers sang a musical prelude.
Awards winners were:
David Moya of Cuba, executive secretary of the Party for Human Rights in Cuba (PPDHC), belated 1990 award. When the 1990 honors were made, Moya, 25, was in prison. He was refused permission to leave jail to travel to the UnitedStates to receive his prize. He has been in and out of jail since he was 16 because of his various demonstrations against the Cuban administration. In 1989 he was imprisoned for seeking to organize a demonstration outside the Soviet Embassy during the visit of then Premier Mikhail Gorbachev to Cuba. Later he was sentenced to additional time for "contempt." Moya was forced out of Cuba after being freed from incarceration. In the United States, he is still protesting Cuba's government. A political catalyst in Washington, D.C. Moya is forming a coalition of Cuban young people in the United States to promote democratic values and respect for human dignity in their homeland.
The following were 1991 current honorees:
Sauveur Pierre, 31, advacate for more than 200,000 migrant farmworkers in the sugar cane fields of South Florida each year. He uses the courts and legislative activity to improve the living conditions and working conditions of these workers. A person who taught himself English, Pierre worked with Florida Rural Legal Services to keep up with the legal problems of the workers. This agency says of him, "Without Sauveur's unflagging enthusiasm and commitment, few of the farmworkers' advances in the past three yours would have been possible."
Carlos Toledo, 24, of Guatemala, coordinator of Casa Alianza's (Covenant House in Guatemala) Street Educators Program. This agency's charge is to protect 5,000 street children against police brutality and against growing up alone. To do this he must encourage these youngsters to accept, shelter, food, and clothing, to stop sniffing glue, to get an education, and protect them from their enemies, usually police officers or some type of security officer. He also addresses their cases through the courts. He averages 10 hours a day walking the streets to protect his children. To him life is a daily risk, but children come first.
Abubacar Sultan, 28, national director of Save the Children Federation, a program that trains children, 6-13 years of age, forced into the civil war in Mozambique. More than 200,000 children have been made orphans during this crisis. He has trained 500 workers in 50 of Mozambique's war affected areas. He also conducts community seminars through army and police officers to sensitze them identifying these children. He also is a key figure in reuniting children with their parents, 4,000 children and families in all.
Maritala Lopez, 22, secretary of Human Rights and Legal Affairs of the Christian Committee of the Displaced of El Salvador (CRIPDES). As one of 14 children of a peasant family, Ms. Lopez had no formal education. She worked in the fields. She became a refugee after her father and two of her brothers were hanged. Then she learned to read and write, later helping to found CRIPDES. She barely escaped death after being among 65 members tortured and beaten for three days by Treasury Police in 1990. She continues to fight for the displaced, saying, "This sad reality (of my family's suffering) has been a reason for me to become more conscious of the justness of my work for those in need."
Special award winners were Ashley Black, 11, a student at the Frank J. Dugan Elementary School in Marlboro, N.J., who led a movement to ban hate games in the United States and around the world.
As an avid Nintendo fan, the outgoing and curious Black was interested in a story on the nightly news on computer games. Her mother did not want to let her watch because it reported on a growing trend of underground computer games in Europe in which players can pretend to be commandants in Nazi concentration camps. She watched anyway and was so upset that video games would be used for hate and racism that she was motivated to take action. Her testimony before Consumer Arffairs Committee began:
On April 29, 1991 something really caught my attention. Nazi video games were being sold in Europe and (were) soon to be sold underground in the United States. In the game you have to kill as many Jews and Turks as you can. I felt it was wrong to see people expressing their hate in video games in which children especially play. I do believe in the Furst Amendment, but this has nothing to do with that. This is promoting genocide. She got 2,000 signatures to stop this hate game.
Three Russian heroes received awards posthumously: Dmitri Komar, Ilya Krichevsky, and Vladimir Usov, who died in the August, 1991 failed coup in Russia. They received the highest civilian honor of their nation, Hero of the Soviet Union, by President Mikhail Gorbachev.
For the second year awards were presented to Boston area students who expressed their human rights views through music, art, poetry, and video. Comedian Sinbad presented the honors, Reebok Human Rights and Me awards, to Matt Tavares of Winchester High School, first prize, and Shun Jing Me of Charlestown High School, second prize, of $2,000 and $1,000 respectively. Performers KRS-One and Lady Miss Kier introduced the winners.
Grammy Award singer James Taylor announced the musical winners: Dana Turney of Wellesley High School, first, and Desmond Powell of Madison Park High School, second.
Actress Holly Robinson presented the video winners: May Vaughn of St. Gregory's High School, Sendy Vaughn of Boston Technical School, and Hillary Gabbidon of Boston Latin Academy, all from the Roxbury Boys and Girls Club, first prize, and Cherry Ann Goodridge and Denise Williams from Cambridge Rindge and Latin, representing the Cambridge Community Art Center.
Poetry winners, introduced by actress C.C.H. Pounder, were Kate Murphy of Winchester High School, first prize, and Gerta Doreus, Boston English, second.
Closing out the awards ceremony was veteran artist Jackson Browne. He presented a posthumous award to the late concert promoter, Bill Graham, who guided the 1988 Amnesty International Human Rights Now! Tour, sponsored by Reebok.
Phoebe Snow sang "Amazing Grace." Actress Elpidia Carrillo and musician Livingston Taylor closed the program with a rousing rendition of a statement of commitment to the Universal Declaration of Human Rights, followed by the audience singing "This Little Light of Mine."
Audience response to the whole program was enthusiastic. Many young people in the audience expressed their ambition to strive to become a winner of one of the various awards made that evening.
In addition to President Carter and Fireman, members of the Reebok Human Rights Award Board of Advisors are:
Nasser Ega-Musa, director of external affairs, Reebok International Ltd., Peter Gabriel; Rafer Johnson, former Olympics star and president of California Special Olympics; Kerry Kennedy Cuomo, executive director, Robert F. Kennedy Memorial Center for Human Rights:
C. Joseph LaBonte, CEO, The Vantage Group; Angel Martinez, corporate vice president, Fashion Footwear Division; Michael Posner, executive director, Lawyers Committee for Human Rights; R. Stephen Rubin, chairman, Pentland Industries, plc.
Sting, Rose Styuron, poet and journalist; Marilyn Tam, president, Apparel Products Division, Reebok International Ltd., and Leonard Zakim, New England Regional Director, Anti-Defamation League.