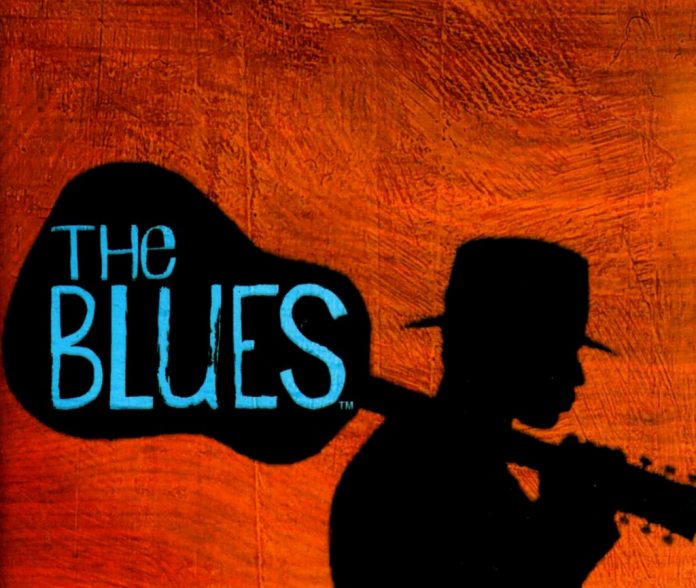 by Guadulesa
As Blacks migrated in the late 1800's from the Mississippi Delta, they carried their songs to industrial centers like St. Louis and Chicago. The blues, spirituals accompanied by staccato handclaps and the foot-produced drum sounds of plantation dances all came together as Blacks congregated in the Northern cities.
By the 1880's White listeners were already fascinated by "rag time," a colloquialism for syncopation–rhythmic emphasis in unexpected places. It differed radically from European rhythms and the popular arrangements of folk tunes. The ragtime style coalesced and became a recognizable form in the 1890's. An old timer in Texarkana remembered hearing parts of "Maple Leaf Rag" even before Scott Joplin had left to strike out on his own. St. Louis, with its Black-owned saloons and brothels, served as an important "school" for ragtime musicians. By 1900, it was becoming a national craze and gave the new decade its popular name, the "Gay The nineties". The emergence of the commercial music market and music publishing firms in New York promoted a major cultural force.
From a combination of blues and ragtime, jazz was born. Buddy Bolden is recognized as one of the first musicians to play the music later termed "jazz." Born in 1868, he began playing while in his twenties around the streets of New Orleans. The cornet player led some successive bands, beginning in the brothels of New Orleans. From there the music spread to similar establishments in other cities and then to bars and dance halls. This music stirred such interest on both coasts that by 1917, Storyville, the New Orleans red-light district, employed hundreds of young jazz musicians. The pianist "Jelly Roll" Morton, considered a first-class composer of stomps and swings, became widely known for his sensitive touch. His songs provided a real challenge to music copyists because they were so difficult to arrange on paper. The closing of the district in 1917, due to reports of violence and syphilis among servicemen on leave, accelerated the spread of jazz. By 1927, it could be found in dozens of major cities with Chicago as the new central base.
In 1918, Chicago exploded with the sounds of Joe "King" Oliver. Oliver had become known in New Orleans as early as 1912. He made a modern musical statement here in the States, just as abstract art, imported from Paris, began to be accepted in New York City. Other "kings" to be found in Chicago at that time was Sidney Bechet on clarinet and "Jelly Roll" Moton on piano. The addition of Lil Hardin, who later became Mrs. Louis Armstrong, to "King" Oliver's band not only provided a piano but also an important contact. Oliver and Armstrong toured together for about four years and wrote some songs together. Joe "King" Oliver brought many New Orleans players to Chicago.
Both Americans and Europeans were emotionally devastated by
World War I, and jazz lifted them to musical highs they had never before experienced. It was fitting that a Black music, born of pain and linked to brothels and illegal liquor, should enrapture a world faced with the darkness of its soul.
Charles Parker, Jr. was born in Kansas City on August 29, 1920, and grew to be the jazz world's greatest idol. His technique and passion combined to make him one of the greatest jazz stylists ever. Boston drummer Roy Haynes has spoken of Parker's spontaneity, his ability to react musically in an instant to anything that was going on around him — and to swing while doing it. In New York City, "Bird" joined musicians "Dizzy" Gillespie, Thelonius Monk, Kenny Clarke and Charlie Christian to create a harder-edged sound called bebop.
Manhattan's 52nd Street flourished with jazz clubs in the 1940's. Those white musicians who gravitated to the music had to enter the Black world to play with understanding. Parker said that music was a reflection of life experiences, that one had to live it to express it. Charles "Yardbird" Parker died at age 34 on March 12, 1955, but his influence continues to this day, as does the influence of all the others who have made and continue to make a mark in the world of jazz music.