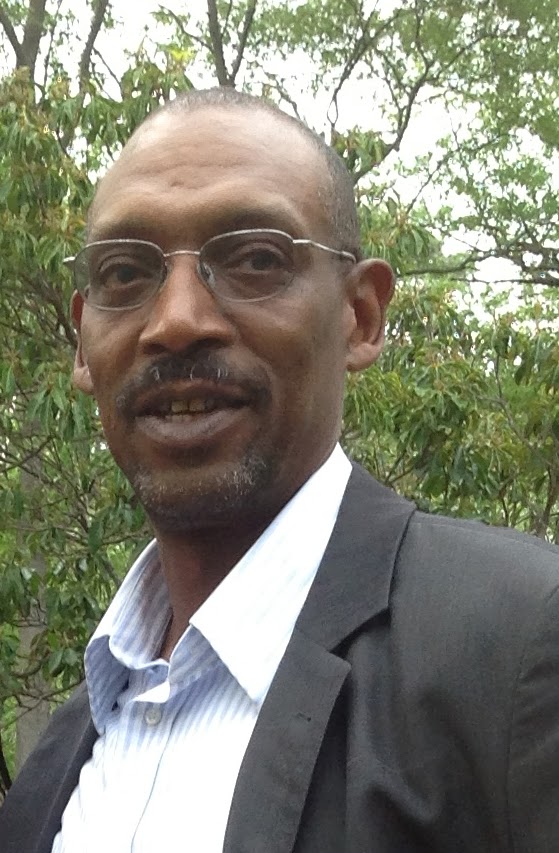 by Marlin Adams
Vice President Business and Legal Affairs
of KJM3 Entertainment Group, Inc.
I understand that I am supposed to talk about the American model of film production and distribution. My comments below are a mix of technical and social- political information that I feel should be considered in the same conversation to understand the American model.
The American Film industry is defined and driven by the Major Studios–consisting of large, well-financed production and distribution apparatus employing thousands of creative, technical and administrative personnel all around the world. j
The money that the American film industry generates is staggering. Some Filmmakers make Millions practically overnight. In 1993 the American film industry earned over 5 billion dollars in ticket sales alone. In fact, for the last 20 years, ticket sales in America have hovered around one billion per year, that are sales figures that do not include the revenues generated from the ancillary markets such as home video, broadcast, nontheatrical, and merchandising. With this type of money at stake, the American film industry is the most competitive in the world. It has mastered the art and technology of communicating through image: images that tell stories, stories that tell histories that shape and define the world.
When using the American model as a reference point for a discussion about film production, distribution, and exhibition, one should consider the American economic and political culture at the same time. Different cultures will produce different types of models, ones shaped and defined: by their own social, political and models, ones shaped and defined: by their own social, political and economic realities.
(Paramount, Sony Pictures Entertainment (Columbia, TriStar, Sony Pictures Classics, Triumph Releasing) Universal, 20th Century Fox, Warner Brothers, Disney (Hollywood Pictures, Touchstone Films, Miramax), New Line Cinema (Fine Line) Savoy Pictures.
Even within the American model, there are other realities that exist and thrive. In particular, the Independent film Community (IFC) represents the entrepreneurial sector of the film business. Hence, it is from the IFC that the American film industry gets its cutting-edge creativity and innovation. Spike Lee, Julie Dash, Charles Burnett, Wendell Harris, Quentin Tarantino, etc., all represent a group of entrepreneurs that used the technology generated by the Majors to fashion their on art, their images for their audiences.
These independent filmmakers, began their careers with independently produced films: in most cases, produced with money from family, friends, government grants, and small investors, and these films were distributed by the handful of independent film distributors that cater to smaller sectors of the American film audience: Kino International, October Films, RKO, Island World, Triton films, Sam Goldwyn. etc.
The difference between the Majors and the Independent Distributors is money and size, which relates directly to the audiences that each cater to the Majors cater to the lowest common denominators that bind the masses of people together culturally (hereinafter, "general audience") the Independents cater to the audience looking for more complex stories that analyses emotions or grapple with historical and contemporary issues.
The Majors produce and distribute their films. They also buy films from independent producers all around the world. When the Majors produce a film, they hire the creative team and supply the technical equipment and personnel.
The Independent Distributors usually buy films from independent producers. In the case of small niche distributors currently existing in the US, such as Fine Line, Sony Classics, and Sam Goldwyn, these distributors in some cases even give money for the development stage of the film to a select few international producers.
Whether you are talking about the Major Studios or the Independent companies, the job is the same: getting the film to the marketplace. They must identify the audience, design a message to communicate with this audience, and then make it convenient for the audience to see the movie while the distributor's message is fresh in its mind.
The process of identifying and communicating with any particular audience requires familiarity with its habits and values. American distributors, represented most effectively by Hollywood, are familiar first and foremost with American culture. American culture has seeped into the cultural mainstream of almost every country in the world. The proliferation of American values is making it increasingly difficult for indigenous entrepreneurs to communicate with their audiences.
What does all this mean for cultural imperatives that are not part of the American mainstream? Well, it forces these imperatives to develop alternative ways of communicating with their natural audiences.
The challenge facing non-Hollywood filmmaking is not so much to replicate the stories or lifestyles that Hollywood depicts. The challenge is to rise to the level of technical and creative achievement that Hollywood has perfected. Hollywood films are capable of eliciting the full range of human emotions-love, hate, humor, adventure, and drama, with the authenticity of real-life human experience.
This authenticity of depiction and exploration, along with creative imagination, is what makes Hollywood films the most profitable films throughout the world. Hollywood films have audiences all over the world because people identify with the full range of human emotions that these films contain.
Hollywood has defined the art and the technology of filmmaking for the world. For non-Hollywood filmmakers, this means that they must master this Hollywood standard of art and presentation. It does not mean that they must spend the same amount of money, or reach the same number of people that Hollywood is capable of spending and reaching. It means, simply, that filmmaking that can exist outside of Hollywood must be supportable within the particular cultures from which the films come.
In America, the African-American filmography reveals the prevalence of images and stories grounded in the "popular" impressions of the African-American community that predominately White story tellers developed simultaneously with the introduction of slavery to the North American continent. The traditional Black audiences forced African-Americans filmmakers that had another story to tell, to produce films that their community could support. This support is two-fold: sufficient numbers of persons inclined to identify with the culture; a product that in some way captures this audience's interest. Spike Lee, Julia Dash and Charles Burnett, are examples of people that exploited their cultural familiarity, on budgets (pre-Hollywood) that did not depend on a significant appeal to more general audience tastes to be profitable.
What the Africa-American filmmaking community does not have is a direct link between it and the masses of African-Americans and Africans throughout the Diaspora. As a group, it will have to establish these links before it can go to the next level of artistry. Money and institutions capable of producing, distributing and exhibiting films directly to this audience can only forge this link.
The Hollywood filmmakers designed its model of filmmaking and distribution around its general audiences. Hollywood filmmakers seek the largest profits that are gained best from their way of thinking from the largest audiences. Films aimed at small audiences are not what Hollywood does best. Films aimed at small audiences that have different cultural imperatives are not what Hollywood does at all.
The economics of Hollywood filmmaking makes it virtually impossible for Hollywood to produce such "small films." Collective bargaining agreements with the technical and creative unions and guilds drive the cost of the cheapest Hollywood film into the US $3.5-$6 million range. Fore films aimed at the culturally sophisticated African-American audience, $3-6 million is at the high end of what this audience can support at the box office.2
(New Line Cinema has had some success in producing African American films aimed at the young, urban audiences that support action-adventure type films. The films produced by New Line, "House Party,""New Jack City," "Menace To Society," etc. have all been variations on similar themes: urban crime and violence or slapstick comedies. These films do not depend solely on the African-American audiences for profitability; these films play well with general audiences because the imagery reinforces their stereotyped beliefs about the African-American community.)
For example, a film that cost $4 million to produce, $1.5 million to advertise and get to the theaters, needs to earn close to $15 million at the box office to be profitable, which translates into over 3 million tickets sold (at $5.00). Three million tickets sold represents close to a third of the whole African-American movie going audience, an extraordinary percentage to have to achieve on a regular basis, given the competition that goes on amongst American Businesses for these same dollars.
The other consideration is for films that are not simply escapist entertainment. The audience for such films is not the "general audience." It is the specialized audience that makes up a smaller, more critical core of the general audience. So if one spends $5.5 million on a film that does not fit into the category of escapist entertainment, but requires a more specialized audience, then the $5.5 million production and distribution cost demands that this specialized film attracts a larger, more general audience to be profitable. In short, the natural audience for such a film cannot support the film financially.
Along with producing for your audience, there is the question of getting the product directly to the audience. In America, as big and rich as the country is, one of the only commercial companies that are in the business of delivering quality entertainment aimed at the African-American community, in particular, is KJM3. It has been in business for two years and is beginning to have serious conversations with members of the community that are ready, willing and able to provide significant financial support in return for an expectation for profits in the future.
Which brings me to the "Golden Rule of Business," "he who has the gold, rules." Hollywood spends millions on filmed entertainment that communicates a cultural message. When Hollywood finances a project, it owns that project, although someone else created the story and or wrote the screenplay. Non-Hollywood filmmakers operating according to a different set of cultural imperatives and ideas should not expect Hollywood to finance these imperatives and ideas.
The African-American film community is a good example of a community that continually looks to Hollywood to finance its vision of filmmaking in spite of its long, distinct and sometimes subtle cultural differences with mainstream American motion picture industry. This continues largely because African-American filmmakers and business people insist on using the Hollywood model as a reference point for their expectations. The African-American community is cohesive and rich enough to support some alternative production and distribution mechanisms that can be successful on terms sufficiently rooted in the realities of the African-American circumstance.
The potential for African financed, produced and distributed entertainment multiplies dramatically regarding reach, earned income and cultural efficacy when one considered the economic mobility of the African-American community and the cultural and historical affinities that African peoples share throughout the Diaspora.
KJM3 is interested in expanding the audience in America and the world for African films. It is interested in marketing entertainment that can speak a cinematic language capable of communicating affinities shared by African throughout the Diaspora. And the humanity it shares with the world, packaged in a technically and creatively accomplished presentation, will sell to other audiences as well as the African-American audience. To accomplish this goal, we seek to combine African and African-American resources to increase access to this most lucrative market.
Films like "Quartier Mozart,""Wheels And Deals," and "More Time," depict a modern, urbanizing Africa that has much in common with urban Black America. For African producers that produce films that play well at home and in America, their ability to produce commercially successful films, hence to get commercial investment, will increase accordingly. More commercial investment can create the growth and development of an infrastructure to support the increased activity.
Production, distribution and exhibition infrastructures are a natural outgrowth of increased economic productivity. Government and philanthropic money is not the answer to the problem. Those institutions, however, can and do play a significant role in developing the mechanisms capable of growing a self-sustaining Black film making industry.
African-American producers must still effectively use the largess of governments, philanthropies and other resources to support the ongoing effort to make meaningful films.
Simultaneously, they must continue to build bridges and relationships to strengthen its ability to tell its own stories collectively.
The reemergence of a Black Film Industry
Between 1910 and 1918, three African-Americans companies owned, produced and distributed films depicting Black images and stories. The Depression dominated 1930's drove these independent Black distribution companies out of business.
African-American entrepreneurs created The Foster Photoplay Company (1910) Lincoln Motion Picture Company (1916), and Micheaux film and book Company (1918), to satisfy the entertainment and cultural needs of the segregated Black communities in America. The films produced and distributed by these companies, for the first time, reflected a realistic and more diverse image of African-Americans.
In 1991, KJM3 Entertainment Group, a film distribution company owned and operated by African-Americans, marked the reemergence of Black controlled film distribution. In 1992 Daughters of the Dust, a film marketed by KJM3 confirmed the existence of a large community of African-Americans that was hungry for images and stories that spoke to a more diverse cultural reality than the films that Hollywood was willing to distribute.
KJM3 is in the market to satisfy the hunger of this community. We are sponsoring this Benefit as a way of formally introducing ourselves to the community, and as a way of also supporting another important member of the film distribution process, the Movie Theater. Mr. Warren Black, the owner of the Victoria 5 located on 125th street, has joined with KJM3 to provide a remarkable and important example of the collaboration that must go on between African-American entrepreneurs to give life and opportunity to the many Creative members of our community.
This tribute to the African-American Women Filmmakers will showcase Alma's Rainbow, the debut feature-film effort of Ayoka Chenzira, and revisit what has now become a classic, Daughters of The Dust by Julie Dash.
It will also give the Harlem business community and the African-American consumers of culture the opportunity to say yes to control over the depiction of Black life and circumstance in all its dynamic diversity. KJM3 is requesting your support not out of charity, but out of cultural, political and economic necessity.
A film distribution company owned and controlled by African-American s means that our stories will have value; that there is a company that can encourage African-American artist to produce for the Black market; that films with a specific focus on African people and circumstances will not get suppressed under the weight of general market considerations. Such companies' success will translate into more jobs for producers, writer, directors and actors, more opportunities to own theatres in black neighborhoods, and more opportunity for the Black business community to benefit from the overall economic activity represented by and invigorated Black film Industry.
KJM3 Entertainment Group specializes in distribution and marketing of multi-cultural film and television projects. Our overall goal seeks to maintain a constant flow of films and videos that speak to the diversity of experience in the African-American and world communities. Inherent in our vision is the acknowledgment of the role that images play in shaping and defining the way individuals and groups think about themselves. KJM3 is committed to the distribution of Black images and stories that interpret the complete spectrum of human experience.
KJM3, based in New York City, organized by a group of African-American film and television professionals to provides distribution and marketing services to independent filmmakers. The company's goal is to work with multiple distribution vehicles, including national and international theatrical and non-theatrical exhibitions, and to distribute to the home video and other newly created markets. The company also seeks to create and maintain an extensive film and video library collection.
KJM's strategy is to identify and acquire completed independent films and television programs geared toward a diverse Black audience. We vigorously market our releases on a market by market basis, using KJM3's Surgical Marketing Model system(SMM). SMM is a system of cross-referencing the tastes, habits, and opinions of African-Americans, and it provides KJM3 with the information necessary to match the production with its broadest potential audience.
Our debut as distribution and marketing consultants on the film " Daughters of the Dust" by Julie Dash confirmed the presence and box office power of a very sophisticated audience. This audience consumes films that celebrate the diversity of Black life and social involvement.
KJM3's commitment to the Black audience is a cultural imperative. Our specialized focus on the whole Black audience puts us in a better position to satisfy the entertainment needs of this particular group. The general market competitors, and the specialized "art house" distributors are very adept at targeting the general and specialty markets. However, their traditional approach to appealing to the Black audience translates into films that do not reach their potential performance levels, and an audience hunger that remains unsatisfied.
KJM3 offers filmmakers an intense, hands-on, collaborative approach to realizing the full potential of their films.
KJM3's management team has a combined expertise of over 49 years in the film and entertainment industries. Our experience encompasses distribution, production, arts administration, media sales, and law. Michelle A. Materre, Vice President-Creative Affairs, is a film and television producer and writer whose production credits include after-school specials, music, videos, documentaries and feature films. Ms. Materro is currently the Director of Marketing for Educational Video Center, a media center for urban youth. Formally, she was Associate Director of Women Made Movies a national film and learning center.